Sidebar
Telephone: 0086-0755-81482396
Mobile Phone: 15889393211
Fax: 0086-0755-81482396
Address: Floor.3,YuYangBuilding,2nd
Road of LangShan,Nanshan District
Country/Region: China (Mainland)
Chat With Us Now!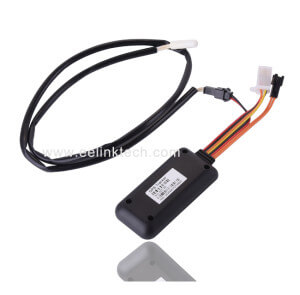 TK116-T Temperature Vehicle tracking system for Cold Chain Logistics, Vehicles, Vans and Trucks
Model NO: TK116-T
Product introduce:

TK116-T GPS Vehicle Tracking Devgice with Temperature Monitoring solution assists in the protection of reefer trailers and high-value temperature sensitive contents with real-time alerts, temperature zone monitoring, and unlimited web-based data access.

TK116-T Temperature vehicle gps tracker can detect the temperature of refrigerated vans, engine temperture etc. This product comes with Temperature sensor and widely used for refrigerted trucks carrying milk products.
Temperature Monitoring

Monitor refrigerated areas to ensure your cargo doesn't spoil
Notification and reporting on temperature variance and historic data
How temperature tracking system works for vehicles

The tracking device is fitted in the vehicle preferably in the driver's cabin. Couple of sensors can be connected from this device to the refrigerated compartment. Depending on the size of the vehicle, upto 4 sensors can be placed in the refrigerated vehicle for collecting data.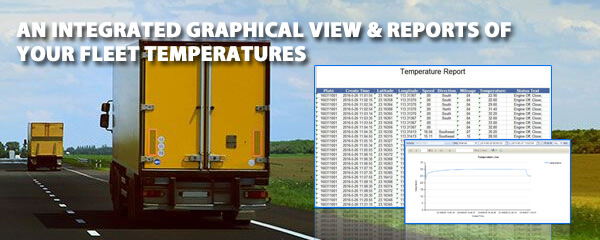 For transferring continuous data such as temperature,humidity etc., General Packet Radio Service (GPRS) through GSM network is used. This is data packet transmission similar to browsing internet on the mobile phones through GSM network. The data sampling and transmission interval can be programmed in the device. eg. an interval of 3 minutes means that the data will be transmitted every 3 minutes.
Alert system for Vehicle Temperature tracking

An alert system also can be integrated which will generate email and SMS alerts in the event that the temperature exceeds the permitted levels. The email and SMS are generated by the software which collects data from each vehicle. Also it is possible to generate SMS from a SIM card mounted in an auxiliary device in the vehicle. In this case the SMS will be independent of the software and will not depend on the server connectivity and hence offers more reliability. Optionally a phone call alert also can be generated to 4 operators in the event of an alert.



Key advantages
Minute-by-minute temperature report while the truck is on the road
Alert in case the cargo door is opened at unauthorized location
Alert in case of route deviation, unauthorized stop
Ensure that trucks operate on the designated route
Works in offline recording mode in case of no GSM / GPRS
Immobilizer function to lock and unlock the engine from your mobile to prevent vehicle theft

Useful for transportation of
Frozen food
Perishable goods like fruits / vegetables with a life span of a week
Food items like ice-creams that require cold storage
Vaccines and temperature-sensitive pharmaceuticals
Health products

Applications
Refrigerated containers / trucks / vans
Fleet management of cold storage vehicles
Catering trucks

Instant SMS notifications on crucial events
Temperature goes beyond threshold values
Truck deviates from preset route
Refrigerated container doors are opened at unauthorized location
Unscheduled stops due to breakdown or any other reason

Real-time monitoring
Real-time location tracking of vehicles using digital maps
Real time temperature monitoring with programmable time intervals

Reports
Minute by minute temperature history during complete travel time
Refrigerator compressor ON / OFF report
Print or export to Excel
Trip report with analysis of routes taken, stops, unscheduled stops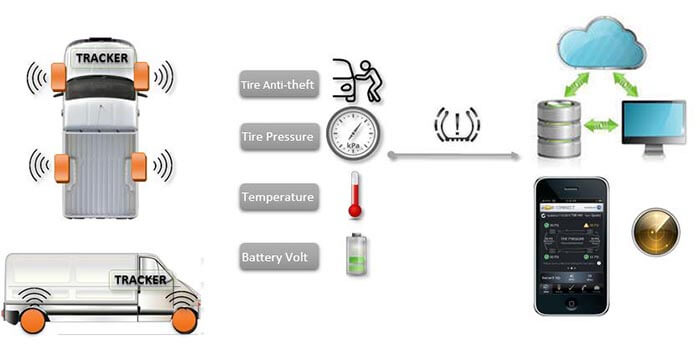 Product features:

■ Supports quad bands,i.e. 850/900/1800/1900MHz, universal in the world.
■ Wide Input Voltage:6-36V DC.
■ GPS precise positioning with A-GPS and uploaded by GPRS regularly, Supports real-time tracking and history track playback.
■ GPS Tracking Service Platform, APP Client, SMS query
■ Built-in battery, Power disconnect alarm & Low battery alarm.
■ Supports multiple alarm, acceleration sensor can be added (B models, optional component), so as increase vibration, collision and falling alarm.
■ Supports ACC status checking and vehicle status notifying.
■ Relay to remotely control the vehicle..
■ SOS button for SOS call.
■ MIC to remotely monitor.
■ Multiple protocol support, can be integrated to platform of customers
■ OTA upgrade firmware.

Platform/App:

■ Real-time Tracking
■ Route Play Back
■ Cut Oil (Need Relay)
■ SOS Alarm (Need SOS Cable)
■ Listen (Need Microphone)
■ Vibration Alarm
■ Collision / Falling Alarm
■ Speed Alarm
■ Geo-fence Alarm
■ Power Disconnect Alarm
■ Low Battery Alarm

FUNCTION EXTENSION:

■ 1. Default interface: Microphone input port for remote monitoring
■ 2. Can be extended: ADC input port , used for temperature and oil detection
■ 3. Can be extended: External lithium battery port ,used for long battery life
■ 4. Can be extended: UART expansion port (TTL level), RS232 serial port expansion application


Product Picture: