Sidebar
Telephone: 0086-0755-81482396
Mobile Phone: 15889393211
Fax: 0086-0755-81482396
Address: Floor.3,YuYangBuilding,2nd
Road of LangShan,Nanshan District
Country/Region: China (Mainland)
Chat With Us Now!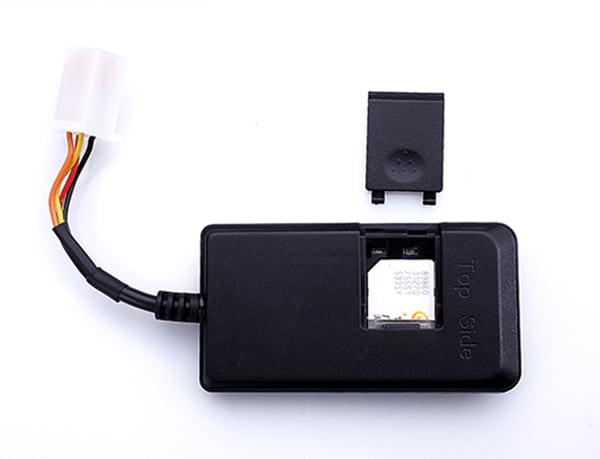 Motorcycle gps security tracking device TK115
1)  Motorcycle GPS offers complete and simple solutions for round the clock bike monitoring
2) Reduces the hassle of insurance claims by offering real time status updates, therefore effectively preventing theft.
3) Immediately sends alerts if someone starts a Motorcycle or rides it outside a preset area. This is called Geo-fencing. And if a Motorcycle wanders outside a designated geo fenced area, an alert is automatically sent from your Motorcycletracker device.
4) Easy to install. Reduces labor costs required to install bulkier and more cumbersome counterparts.
5) GPS devices offer comprehensive theft protection. If there is an attempt to hotwire the Motorcycle, an automated email or cell phone alert is sent, after which the consumer can immediately log on through a smartphone or laptop and activate the ignition disable switch.
6) Identify potential theft
Shenzhen Eelink is a manufacturer and exporter of GPS Trackers, Vehicle Tracking Devices, Personal Tracking device. We also offer mature GPS Tracking Solutions including vehicle tracking, personal security, and fleet management
Environment for use
1.Limited working temperature:-20°C~80°C
2.Storage temperature:-45°C~90°C
3.Humidity:<95%
4.Atmospheric pressure:86kPa~106kPa
5.Make sure the terminal is installed in rainproof
and snow-proof places.
Basic Specifications:
Voltage: 12VDC/24VDC
Standby : Current <3mA
Work current : <30mA
GPS positioning accuracy : 15m
GSM positioning accuracy : 100m
GPS Frequency : 1575MHz
GSM Frequency : 850/900/1800/1900MHz
Hot/warm/cold start time : <3s,<15s,<60s
Dimensions (mm) L*W*H : 71.5X38.5X10.5
Weight : 40g
Product Features
1.Supports quad bands, i.e. 850/900/1800/1900MHz, universal in the world.
2.Wide Input Voltage:6-36V DC.
3.Supports single positioning and feedbacks position via GPRS at setting times.
4.Supports vehicle positioning and tracking.
5.Supports ACC status checking and vehicle status notifying.
6.Use relay to remote control the vehicle..
Main function
| | |
| --- | --- |
| Brand | Eelink |
| Model | TK115 |
| Quantity | 1 piece(s) |
| Color | Black |
| Material | ABS |
| Network | GSM |
| Band | 850\900\1800\1900 MHz |
| SIM Card Qty. | one SIM |
| Emergency Phone Number Qty. | 3 |
| Tracking Information Method | Monitoring and controlling platform |
| Power Supply | DC 6~36V |
| GPS Chip | SIRF |
| GPS Sensitivity | -163 dB |
| GPS Channel | 20 |
| Position Accuracy | 10 m |
| Altitude Limit | 18000 m |
| Hot Start | 3 seconds |
| Warm Start | 15 seconds |
| Cold Start | 60 seconds |
| Geo-fence | Yes |
| Vibrating Alerts | Yes |
| Remote Monitoring | Yes |
| Engine Cut Off | Yes |
| Realtime Monitoring | Yes |
| Track Playback | Yes |
| ACC Anti-Theft | Yes |
| Overspeed Alerts | Yes |
| Low Battery Alerts | Yes |
| GPS Blind Area Alarm | Yes |
| Voice Call | No |
| Waterproof Function | Yes |
| Waterproof Rate | Daily user water resistant |
| Working Temperature | -35~75'C |
| Working Humidity | 5%~95% |
| Manufacturer's Warranty | 12 Months excluding physical damages (see specifications for terms and details) |
| Certification | CE |