Sidebar
Telephone: 0086-0755-81482396
Mobile Phone: 15889393211
Fax: 0086-0755-81482396
Address: Floor.3,YuYangBuilding,2nd
Road of LangShan,Nanshan District
Country/Region: China (Mainland)
Chat With Us Now!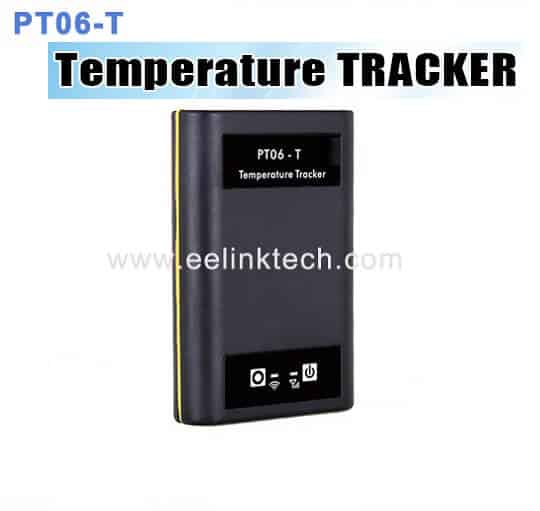 Portable PT06-T GPS Tracker with temperature monitoring Tracking system waterproof dustproof
Model NO: PT06-T
Product introduce:

PT06-T are small and compact temperature monitoring gps tracking devices, that fit in your hand. The devices can be easily placed anywhere – a store room, storage freezer or refrigerated truck. Just place it and start monitoring the asset's temperature and with optional GPS track asset's location and temperature simultaneously

Mini Size Portable PT06-T GPS Tracker

The PT06-T Portable GPS Tracker with temperature sensor enables temperature measurement
applications for preventing losses especially in refrigerated Container Tracking for the Chilled Supply Chain Industry and other temperature sensitive assets , Temperature sensor is used for temperature monitoring, including built-in and external types. After connection with GPS Tracker, users can view real time temperature
on Web tracking center, as well temperature change alarm, which needs
customization.
Product Features
1. Supports quad bands ,i.e. 850/900/1800/1900MHz, universal in the world. 2.Three Tracking Model, GPS/LBS positioning.
3.GPS precise positioning with A-GPS and uploaded by GPRS regularly, Supports real-time tracking and history track playback.
4.Built-in high precision temperature sensor, the real-time temperature detection
5.Can send an automated SMS and Email alert when there is a temperature excursion.
6.Web browser platform, Smart phone app platform and SMS query.
7.Supports multiple alarm, Built-in acceleration sensor with vibration, collision and falling alarm.
8.GEO-Fence alarm .
9.Built-in high-capacity lithium battery, standby time 15 days, low battery alarm .
10.Built-highlight LED, can be used as a flashlight
11.Multiple protocol support, can be integrated to platform of customers
12.OTA upgrade program.
13.Waterproof and dustproof, vehicle/ individual /pet are applicable
Tracking System WEB/APP:
■ Real-time Tracking
■ Real-time Temperature
■ History Temperature
■ OTA setting
■ SOS Alarm
■ Speed Alarm
■ Geo-fence Alarm
■ Low Battery Alarm
Applications:
Food: meat, eggs, milk, frozen food, aquatic products, cold drinks, fast food and other raw materials
Fruits and vegetables (produce) categories: fruit, vegetables, flowers, etc.
Drugs: biological products, blood products, etc.
Other Unclassified: require low temperature storage and transportation of other products
1.GPS+LBS
The high sensitive GPS chipset and AGPS mode help to acquire location in a faster and more accurate way. In case of GPS signal shielded by buildings, tunnels or garage, LBS (Location based service) would work automatically as a supplement, then saves their location to a file which you can then export a KML file to Google Earth ,export to Kismet, or use realtime web uploads to scan and upload in realtime!

2. Long battery Life
PT06 device in-house eXPo technology helps deliver nano power operation to temperature monitoring devices. Thereby, reducing the device's power consumption and increasing their battery life..

3.Geo-fence
Geo-fence is a virtual border that you set up in seconds. When your vehicle enters/exits the restricted border, you would be instantly notified via text or message to tracking platform.
4.Temperature alert
Get alerted. Not alarmed
Get proactive with configurable temperature
alert settings. Toucan devices can send an automated SMS and Email alert when
there is a temperature excursion.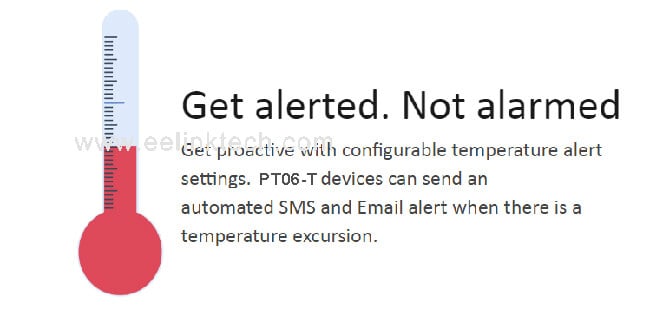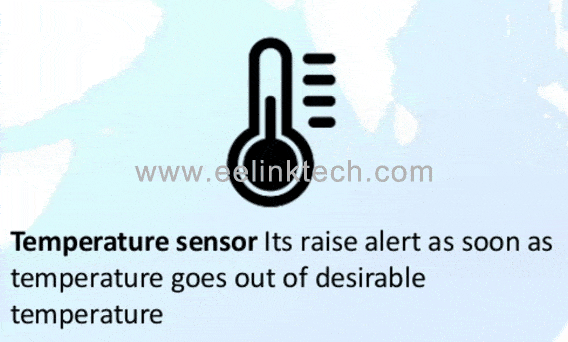 5.Dustproof and Waterproof
It is IP65 waterproof and dustproof so that
it can be protected well for a long time.
6. Precautions:
Please Recharge device when receive low
battery alarm.
Waterproof rating IP65, cannot be soaked.
7. Web-based sensor application
In addition to SMS/Email alerts, PT06-T is also available as a web-based cloud application, that displays all the sensor information in a simple dashboard. Sensor application provides you with a simplified way to set up devices and manage alerts. You can view and download historical temperature data for compliance and business analytics.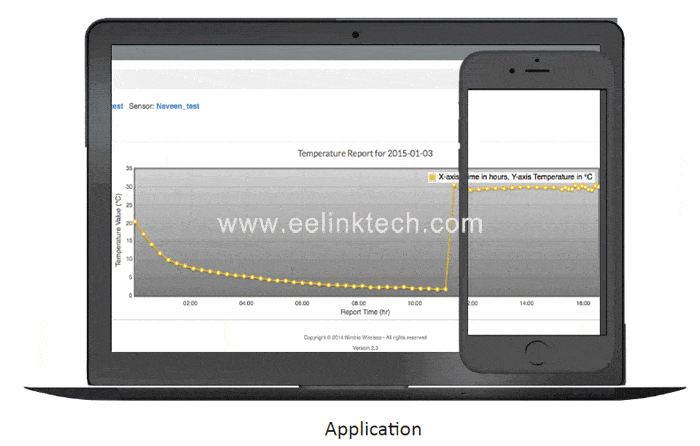 Main Specifications

GPS Chip

MTK high sensitivity GPS chip

Antenna

Built-in GPS ceramic antenna; GSM quad-ban antenna

GPS Positioning Accuracy

5m-15m( Depend GPS signal)

LBS Positioning Accuracy

About 200m (Depend Bases Density)

GPS Frequency

L1,1575.42MHz C/A code

GSM Frequency

850/900/1800/1900MHz

GPRS

Class 12, TCP/IP

LED indicator

GPS- Blue; GSM- Red

Memory

Save 2,000 waypoints

Hot/warm/cold Start

<3s,<15s,<60s

Built-in Battery

1800mAh/3.7V industrial lithium polymer battery

Standby

15days

Work Current

<10 mA

IP Waterproof Level

IP65

Temperature sensor range

-20℃~65℃

Temperature sensor accuracy

±0.5 ℃

Dimensions (mm)

79.3(L)X51.9(W)X17.6(H)

Operating Voltage

3.7V

Operating Temperature

-20℃~70℃

Operating Humidity

Net Weight

70 g
Product picture: