Sidebar
Telephone: 0086-0755-81482396
Mobile Phone: 15889393211
Fax: 0086-0755-81482396
Address: Floor.3,YuYangBuilding,2nd
Road of LangShan,Nanshan District
Country/Region: China (Mainland)
Chat With Us Now!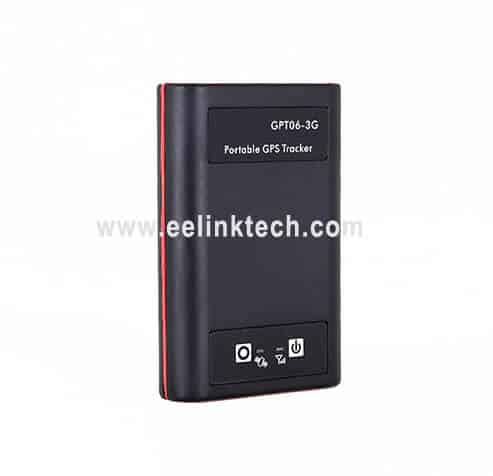 GPT06-W 3G GPS tracking device portable bright LED flashlight, IP65 level waterproof
Model NO: GPT06-W 3G Portable
Product introduce:

GPT06-W 3G is a mini portable GPS Tracking Device, Specifically use for Children, Pets, Seniors, & Vehicles and other asset,which supprt GPS/LBS/ positioning, WCDMA/GSM 7-frequency, Universal in the world. With the IP65 waterproof, and LED flashlight, it's convenient to use

GPT06-W Portable 3G GPS Tracker has a wide range of industrial and commercial applications, built-in high-capacity battery, bright LED flashlight, IP65 level waterproof, It can be used in:
① Find elderly, children's location
② Outdoor sports, rangers, patrol and other outdoor workers'security.
③ Pets, animal leader, camels and so on.
④ Suitable for individual & Vehicle.
PRODUCT FEATURES:
■GSM/WCDMA dual-mode 7-frequency, Universal in the world.
■ GPS/LBS dual-mode locating, Support positioning with A-GPS, LBS positioning for assist.
■ Uploaded by GPRS/WCDMA regularly, Real-time tracking and history route playback.
■ Web/Wap Tracking Service Platform, Mobile phone APP Client, SMS query
■ One Key SOS, GEO-fence, Speed alarm
■ Buil in Motion sensor, support various alarm.
■1800mAh lithium battery, low battery alarm .
■ High-light LED used as a flashlight.
■ Waterproof IP65 level and dustproof, vehicle/ individual /pet are applicable.
■ Multiple protocol support, can be integrated to platform of customers.
■ OTA upgrade firmware.
PLATFORM/APP:
■ Real-time Tracking
■ Route Play Back
■ Pedometer
■ SOS Alarm
■ Speed Alarm
■ Geo-fence Alarm
■ Low Battery Alarm
Product Parameter
Voltage

3.7 VDC

Work Current

<30mA@12V

GPS Accuracy

5-15m
(Depend GPS signal)

GSM Accuracy

>200 m
(Depend density of base stations)

GPS Frequency

1575MHz

GSM Frequency

850/900/1800/1900MHz

WCDMA Frequency

W850/W1900/W2100MHz

Hot/warm/cold Start

<3s,<15s,<60s

Battery Capacity

1800mAh

Dimensions (mm)

79.3(L)X51.9(W)X17.6(H)

Work Temperature

-20℃~70℃

Work Humidity

20%~80%RH

Weight

70 g

IP Level

IP65
Product picture